Sometimes planning an event can become overwhelming. There are so many factors to consider, a myriad of things to remember, and issues to resolve. Managing the event can get even more hectic. Is everything working properly? Are any attendees lost? Will everything be on time? The list becomes endless when going into the nitty gritty. Meetinga is a mobile solution for meeting planners looking for a customizable event app. It helps with both the planning and the conducting of an event whether it be online, offline, or hybrid. All your data, list of participants, plans, and logistics are a click away.

Additionally, as an organizer all aspects of the event may seem self-explanatory, but that may not be the case for the participants. Something obvious to one person could be confusing for another. An event has many intricacies and complexities which must be spelled out. All it takes is to imagine being in the shoes of the attendee, and how easy it is to get lost in a foreign place or become mixed up in the agenda. It also happens very often when someone forgets the time of the event or does not know how to get to the venue or booth. As the event organizer, all the details must be taken into account and that all important communications are passed on to the participants. However, it is easy to forget or get lost when planning an event. Meetinga helps to organize any event efficiently.

You can receive up to 40 functionalities in Meetinga as well as customize the app to the fullest, including but not limited to the colour, logo, background, and name. Make the app your own personal playground where planning and organizing does not have to be stressful or a chore. Elevate the image of your company with a branded application which has its own spot in the Play Store and the App Store. Display your sponsors and partners in the app as well as attach links that go to external websites, thus getting more viewership and attention. Furthermore, add articles and news in the app to keep the attendees updated or to simply keep them informed and interested in your content. Rename and reorder the menu tabs in the app. Additionally, record precious moments of your event whereby you can then upload them to the app as photos or as a whole gallery. Share these moments with the participants and others to get them interested in attending your future events.

Using Meetinga, the organizer can engage with the participants by live streaming the event in the app and in the web version with live questions from the audience, gathering feedback in the form of surveys and polls, as well as sending push notifications and emails to remind an attendee of a lecture or encourage them to visit a certain booth. The organizer can upload a map of the venue with navigation between stands to help the participants locate anything they want which is vital for events with large venues and many exhibits. Searching for an exhibit when there are dozens of them could be a hassle and time-consuming. In Meetinga it is possible to browse through the exhibitor list to find a specific one by name and tag, categorize them, as well as quickly locate them on the map. The event can be easily managed using the CMS panel where the administrator can add unlimited articles which can be categorized and pictures, upload a list of speakers with their photos and descriptions, change languages, update the agenda in real time with the ability for a participant to sync it to their calendar, and more. Each attendee can take notes for example during a lecture or presentation. It is also possible to add many non-invasive banners with links to websites. A contact page is designed for contact information such as email and also directions to the venue.

A lot of participants go to events in hopes of networking or finding new contacts, and Meetinga makes it easy for them to chat one on one or in a group channel. It is easy to find someone in the attendee list and simply to strike up a conversation privately or to book a time slot with them for a private call or a meeting.

The CMS panel is where the administrator of the event can add their event as an application and customize it which is done easily and efficiently. An application makes the event navigable and manageable for both participants and organizers. Additionally, it adds some prestige to the event as well as the company. Quite frequently, an attendee keeps the application on their phone event after the event. Due to this, you can still be sending them notifications or messages with news about your company or an upcoming event, so you can still reuse the application. Meetinga does not require any programming knowledge or setting up any server which is what makes it very user friendly. The CMS panel is quite self-explanatory and any changes made in it can be observed in the application in real time.

Meetinga has become especially prevalent in the times of the pandemic when online events became common. However, it does not stop there. Even after people are returning to school and work, many are still accustomed to the online life where some organizations have decided to implement it into their regular work. Numerous events are and will still be online, and those that decide to be offline, a hybrid method will work very well for them. A hybrid event incorporates the in-person experience and the wide reach that the online type provides. With Meetinga the door to more options opens up.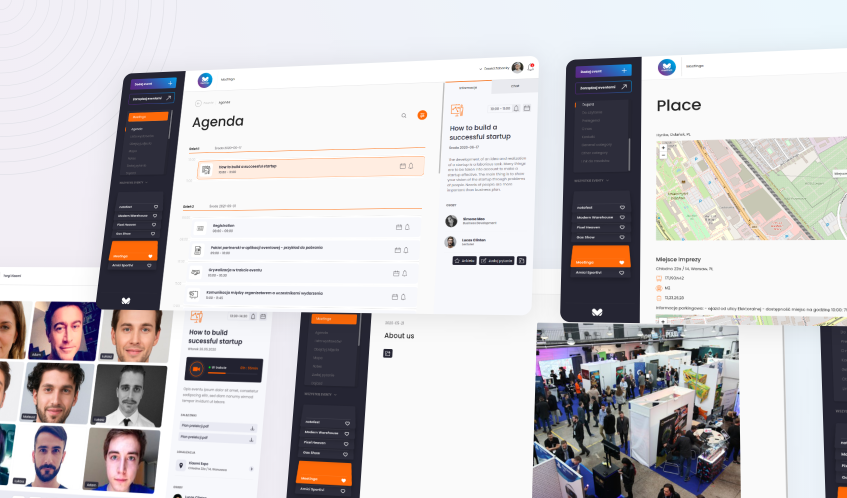 Summary
Meetinga is the kind of application which is vital for event organizers, and it is extremely useful for anyone in this industry. Event planning, creation, and management is a huge process and arduous process, but it does not have to be. Meetinga makes all this easier and faster. You can either have just one event and be done with it, or have multiple events and manage them all from one place. The CMS panel allows the organizer to fully edit the event themselves including appearance and content without the need to program or the help of a specialist. This makes Meetinga extremely volatile as well as efficient and user friendly. It has all the features which will be necessary for basic event management, but also features for more details and participation engagement, depending on the needs of the user.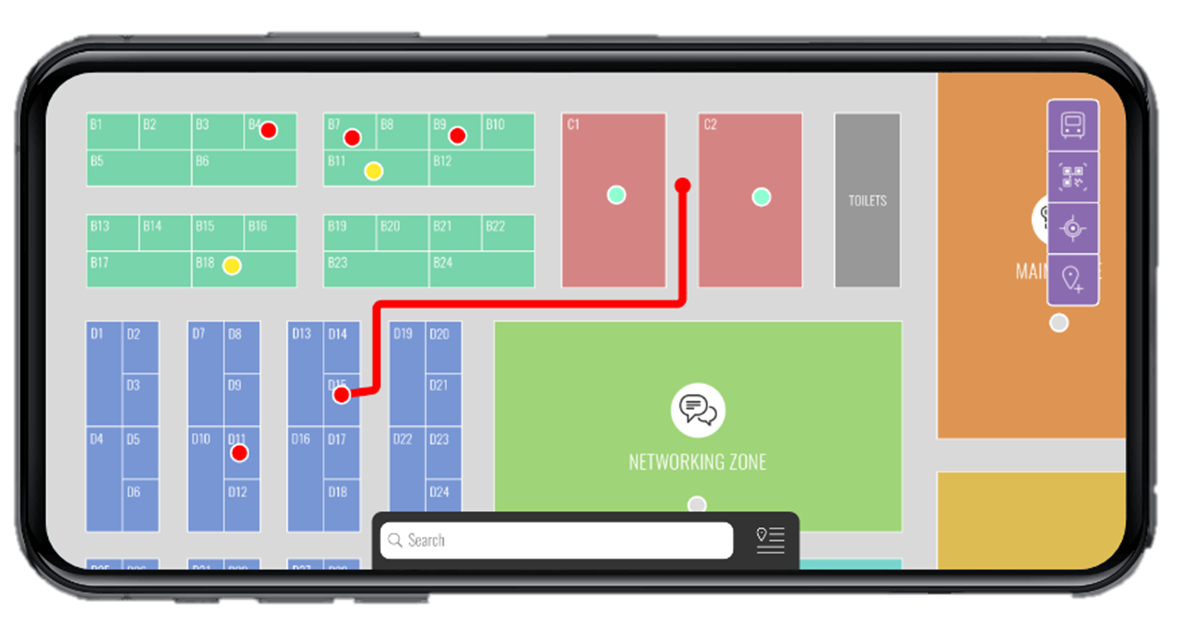 ← Wróć